The skull base is the framework or bony plates upon which the brain sits. Many nerves exiting the brain and going into the facial structures, as well as major blood vessels, course through the various openings of the skull base. In addition, the skull base is the anatomic structure that separates the brain from the sinuses and ears. Therefore, infections and tumors of the skull base can directly affect the craniofacial function. Saman ENT & Facial Plastic Surgery offers anterior skull base surgery to residents of Dallas and Plano, TX and the surrounding communities to help combat and treat these issues. Highly trained in skull base surgery, Board-certified otolaryngologist & head and neck surgeon Dr. Masoud Saman is experienced and trained in providing minimally invasive endoscopic as well as open skull base procedures to his patients. To learn more, contact our Plano, TX office today to schedule your consultation with Dr. Saman.
Join more than 1,000+ people on Instagram who follow Dr. Saman, planofacedoc™ !
Reviews
"I came for a consult and was put on the schedule for surgery the same day (for roughly a month later). The girls in the office are fantastic and efficient and great with follow up calls and scheduling, etc. Dr. Kelling is lovely and we talked extensively about my history and concerns about my procedure (no fancy stuff, just airflow issues). As for my procedure (septoplasty and much needed turbinate reduction), I am overwhelmingly overjoyed at being able to breathe freely agai...n. I wake up in the morning feeling refreshed and alert and I ask myself if I even need a cup of coffee. I'm no longer a slave to caffeine in the morning, I just drink it because I enjoy it. I can now smell colors! Ok, maybe not colors, but I am moved to tears at least once a day at all the things I can smell and taste again after nearly a decade of deficient airflow. My only regret is I did not find Dr. Saman sooner. Though I did not take advantage of his artistic talent in rhinoplasty (though I would have totally gone for it five years ago), I felt like it was best to overshoot rather than undershoot when it comes to a surgeon's skill. He is very transparent about his procedures and techniques on social media, I found him on Snapchat and followed on Instragram as well and I have to say it didn't take long for me to feel comfortable and confident he could help me. Thank you Dr. Saman! You have helped me heal in more ways than I can express."
- J.A. /
Facebook /
Jul 10, 2018
"Dr. Saman and Dr. Kelling and the entire staff here are amazing! Highly recommend for any facial surgery you need or cosmetic treatment you want. You cannot go wrong! Love, love, love Dr. Kelling and Sheeva! Thank you so much for your caring and professional demeanors!"
- R.C. /
Google /
Nov 17, 2018
"Dr. Saman is very knowledgeable and he really knows he's doing. I am very happy with the results of my rhino/septoplasy. He's very detail oriented. I was also seen by Dr. Kelling who is also very nice and spent a lot of time explaining things to me about my healing process. His staff is also very nice and welcoming. Would recommend Dr. Saman to anyone."
- R.K. /
Google /
Nov 16, 2018
"Dr. Saman and his staff are excellent! Thank you all for taking great care of me."
- S.P. /
Google /
Nov 15, 2018
"Dr. Saman is an amazing physician and man. He actually saved my life. I had developed a rare infection in my sinuses that had spread to my eye and brain. He immediately performed surgery and as a result, I survived a fatal disease. He is a compassionate doctor. He is quick to make himself available to help others. I'm very fortunate I found Dr. Saman!"
- R. /
Healthgrades /
Nov 07, 2018
Previous
Next
Benign and malignant tumors of the skull base, as well as skull base defects and/or infections, may result in unforeseen outcomes. Many of the common procedures include addressing diseases of the frontal sinus, clival tumors, cranioplasty or skull reshaping, parapharyngeal skull base tumors, defects of the skull base resulting in leakage of brain fluid or cerebrospinal fluid (CSF), resection of pituitary tumors, and orbital tumors. Prior to your procedure, Dr. Saman will evaluate the best course of treatment for your particular needs and requirements.
Addressing these challenging conditions requires a high level of training and dedication. Intraoperative monitoring, intraoperative neuromonitoring, and image-guided navigation are utilized to ensure patient safety. Nonetheless, these procedures carry certain innate risks. Dr. Saman's expertise in both open and endoscopic skull base surgery, which allows him to address this complex anatomic area safely and effectively. Many of the procedures are performed in conjunction with neurosurgical colleagues skilled in neuro-oncology.
Patients should remember to bring all imaging (CT, MRI, etc.), doctor reports, and if available, pathology reports to their initial consultation.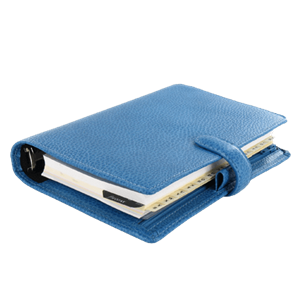 Call for Your Appointment
At Saman ENT & Facial Plastic Surgery, Dr. Saman is highly skilled in performing anterior skull base surgeries for his many patients. He can evaluate your medical history and symptoms in order to create an accurate and effective procedure plan. Contact our Plano, TX office to learn more and to schedule your consultation with Dr. Saman at your earliest convenience.
Related Procedures