Saman ENT & Facial Plastic Surgery offers voice change treatment to residents of Dallas, Plano, and the surrounding Texas communities. Board-certified otolaryngologist & head and neck surgeon Dr. Masoud Saman combines advanced techniques with state-of-the-art technology for optimal outcomes for voice problems or dysphonia.
Dysphonia is the abnormal functioning of the voice, and abnormalities or impairments have to be present in a single or multiple vocal parameters. These vocal parameters can include pitch, loudness, quality, or variability. Smokers and certain occupational groups and artists are at particular risk for this condition, including singers, teachers, and coaches. Many people have the false assumption that this is a speech disorder, but, in fact, this is a disorder of the larynx. Dr. Saman provides treatment for voice problems by identifying any underlying causes and creating an effective procedure plan. Contact Saman ENT & Facial Plastic Surgery to learn more about treatment for voice changes and to get an appointment with Dr. Saman.
Join more than 1,000+ people on Instagram who follow Dr. Saman, @planofacedoc™ !
Reviews
"I came for a consult and was put on the schedule for surgery the same day (for roughly a month later). The girls in the office are fantastic and efficient and great with follow up calls and scheduling, etc. Dr. Kelling is lovely and we talked extensively about my history and concerns about my procedure (no fancy stuff, just airflow issues). As for my procedure (septoplasty and much needed turbinate reduction), I am overwhelmingly overjoyed at being able to breathe freely agai...n. I wake up in the morning feeling refreshed and alert and I ask myself if I even need a cup of coffee. I'm no longer a slave to caffeine in the morning, I just drink it because I enjoy it. I can now smell colors! Ok, maybe not colors, but I am moved to tears at least once a day at all the things I can smell and taste again after nearly a decade of deficient airflow. My only regret is I did not find Dr. Saman sooner. Though I did not take advantage of his artistic talent in rhinoplasty (though I would have totally gone for it five years ago), I felt like it was best to overshoot rather than undershoot when it comes to a surgeon's skill. He is very transparent about his procedures and techniques on social media, I found him on Snapchat and followed on Instragram as well and I have to say it didn't take long for me to feel comfortable and confident he could help me. Thank you Dr. Saman! You have helped me heal in more ways than I can express."
- J.A. /
Facebook /
Jul 10, 2018
"Dr. Saman and Dr. Kelling and the entire staff here are amazing! Highly recommend for any facial surgery you need or cosmetic treatment you want. You cannot go wrong! Love, love, love Dr. Kelling and Sheeva! Thank you so much for your caring and professional demeanors!"
- R.C. /
Google /
Nov 17, 2018
"Dr. Saman is very knowledgeable and he really knows he's doing. I am very happy with the results of my rhino/septoplasy. He's very detail oriented. I was also seen by Dr. Kelling who is also very nice and spent a lot of time explaining things to me about my healing process. His staff is also very nice and welcoming. Would recommend Dr. Saman to anyone."
- R.K. /
Google /
Nov 16, 2018
"Dr. Saman and his staff are excellent! Thank you all for taking great care of me."
- S.P. /
Google /
Nov 15, 2018
"Dr. Saman is an amazing physician and man. He actually saved my life. I had developed a rare infection in my sinuses that had spread to my eye and brain. He immediately performed surgery and as a result, I survived a fatal disease. He is a compassionate doctor. He is quick to make himself available to help others. I'm very fortunate I found Dr. Saman!"
- R. /
Healthgrades /
Nov 07, 2018
Previous
Next
Voice changes can happen for a number of different reasons. In order for treatment to be effective, one must consider the possible underlying causes:
Age
Acute or chronic bacterial or viral infections, like laryngitis
Strain from speaking loudly when the patient has an undiagnosed hearing loss
Vocal abuse
Trauma
Misuse of the vocal chords
Hypothyroidism
Tumors or cancer
Stiffening or weakening of the vocal folds
Shrinking of the vocal folds
Acute or chronic acid reflux or gastroesophageal reflux disease (GERD)
Neurological conditions, such as multiple sclerosis
These causes can trigger the growth of vocal nodules, vocal polyps, and vocal chord ulcers, which can cause the fluctuations in the voice others are hearing. Those underlying causes can also contribute to laryngitis and carcinoma. By evaluating these causes, Dr. Saman can more accurately produce an effective treatment plan.
To treat voice problems, Dr. Saman will inspect the vocal folds through an endoscopy, taking a biopsy only when medically necessary. Once he has performed a thorough examination, he will recommend a treatment plan based on the severity and nature of your voice problems. While medication and speech therapy can be helpful tools, sometimes microsurgery is necessary. The goal of the surgery is to remove the abnormal tissue and preserve your natural voice.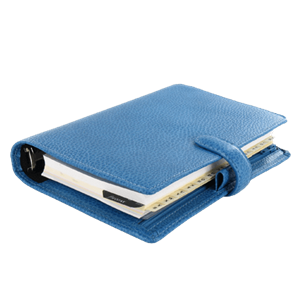 If you are experiencing a change in your voice or the sound of your voice has been off for a while, please see a doctor you trust.
There are many possibilities as to why your voice is changing in your adult life, and it could simply be just from the natural aging process or a treatable condition. Some of the other causes may include:
Vocal Polyps: They appear as swelling or a bump on either one or both of the vocal folds. Unlike nodules, polyps may occur after a single, traumatic event to the voice, such as yelling at a concert or after chronic misuse of the voice.
Vocal Cord Ulcers: They are raw and often raised areas on the lining of the vocal folds. These ulcers usually occur at the back of the vocal fold where the vocal ligament meets is attached to the cartilage. Reflux of stomach contents can be a contributing factor in the development of contact ulcers.
Laryngitis: This occurs when the larynx becomes inflamed, and the vocal cords become swollen and cannot vibrate properly. Common causes of laryngitis include: viral infection (such as a cold or flu), bacterial infection, yelling, smoking, or long periods of talking or singing.
Carcinoma: Persistent dysphonia (with or without difficulty swallowing), pain on swallowing, referred pain in the ear or the presence of a lump in the neck, may indicate the presence of laryngeal cancer. More serious signs include coughing up blood, ear pain, difficulty breathing or swallowing especially with a history of smoking.
Diagnosis normally involves a direct inspection of the vocal folds through endoscopy and occasionally a biopsy sample is taken.The treatment of dysphonia depends on the nature of the problem and the degree of voice change.
Medications, speech therapy and laryngeal microsurgery are the more common types of treatment for dysphonia and may be used alone or in combination. If surgery is indicated, it is performed under general anaesthesia. The operation may last about 30 to 90 minutes.
An endoscope is placed over your tongue and into the top of the larynx allowing direct visualization of the vocal folds. An operating microscope is then brought into position to allow precise maneuvering. The goal is to remove the abnormal tissue with minimal disruption of adjacent normal tissue to restore and preserve your normal voice.
Get the peace of mind you deserve and make an appoint to see Dr. Saman at Saman ENT & Facial Plastic Surgery. He provides comprehensive treatment and procedure options to help eradicate your symptoms. Contact our Plano, TX office today to schedule your consultation and learn more.
Related Procedures