Although human beauty and attractiveness are generally subjective, there are some rules that dictate whether contours are aesthetic or not. This is true with your facial profile (specifically your chin). You can reshape your chin for a dignified look to your facial structure. Plano and Dallas, TX board-certified otolaryngologist & head and neck surgeon Dr. Masoud at Saman ENT & Facial Plastic Surgery offers this facial cosmetic enhancement surgery. Dr. Saman currently serves as the Medical Director of Head and Neck Oncological and Reconstructive Surgery at the Medical Center of Plano.
Although human beauty and attractiveness are generally subjective, there are some rules that dictate whether contours are more masculine or feminine, aesthetic or not. In regards to the chin, these rules revolve around the positioning and prominence of the chin relative to the base of the nose. Therefore, it is not uncommon for a plastic surgeon to suggest supplementing a rhinoplasty with mentoplasty in order to balance the aesthetics. In addition, (when indicated) the actual chin bone can be advanced to avoid placement of an implant. This type of surgery can also help with snoring by pulling the tongue base forward. Call and schedule a private one on one consultation to learn more about being a candidate for chin augmentation.
Join more than 1,000+ people on Instagram who follow Dr. Saman, @dallasfacedoc™ !
Reviews
"#Crisalix"
- S.K. /
Facebook /
Aug 01, 2018
"I came for a consult and was put on the schedule for surgery the same day (for roughly a month later). The girls in the office are fantastic and efficient and great with follow up calls and scheduling, etc. Dr. Kelling is lovely and we talked extensively about my history and concerns about my procedure (no fancy stuff, just airflow issues). As for my procedure (septoplasty and much needed turbinate reduction), I am overwhelmingly overjoyed at being able to breathe freely agai...n. I wake up in the morning feeling refreshed and alert and I ask myself if I even need a cup of coffee. I'm no longer a slave to caffeine in the morning, I just drink it because I enjoy it. I can now smell colors! Ok, maybe not colors, but I am moved to tears at least once a day at all the things I can smell and taste again after nearly a decade of deficient airflow. My only regret is I did not find Dr. Saman sooner. Though I did not take advantage of his artistic talent in rhinoplasty (though I would have totally gone for it five years ago), I felt like it was best to overshoot rather than undershoot when it comes to a surgeon's skill. He is very transparent about his procedures and techniques on social media, I found him on Snapchat and followed on Instragram as well and I have to say it didn't take long for me to feel comfortable and confident he could help me. Thank you Dr. Saman! You have helped me heal in more ways than I can express."
- J.A. /
Facebook /
Jul 10, 2018
"They are very professional and did good work."
- K.L. /
Google /
May 23, 2018
"I've been to many consults for my deviated septum and rhinoplasty and after my first visit with doctor Saman me and my husband agreed it wouldnt get any better than dr. Saman. Him and his team are perfect!"
- K.M. /
Healthgrades /
May 16, 2018
"I am pleased with the care received from Dr Saman and his staff. I had a complicated case and which has required multiple surgeries, he explains procedures well and is great communicating with my family."
- J.R. /
Healthgrades /
Apr 18, 2018
Previous
Next
All chin augmentation procedures are performed at the accredited and state-of-the-art surgical facilities in Plano, TX with the care of board-certified anesthesiologists for highest safety and quality of care. The new chin is developed by either reducing or augmenting its current position. Incisions are usually made inside the mouth or along the natural crease line beneath the chin to significantly reduce the visibility of scars. If the surgeon's goal is to reduce the chin, then a bone burr or drill is used to reshape and sculpt it into a natural, but more petite look. If augmentation is needed, Dr. Saman may either affix an implant inside the soft tissue or advance the bone by actually separating part of the chin and moving it forward, holding its position with screws and specialized bone plates.
Immediately after chin enhancement surgery, the chin can feel tender and stretched due to both the swelling and different skin shaping needed. This tight feeling of the skin will dissipate in about one week, while the swelling may take up to six weeks to fully subside. Additionally, Dr. Saman may suggest a liquid and soft food diet for a few days (for up to a week) after surgery. Any other post-operation discomfort can be controlled through prescribed medication.
As with any facial plastic surgery, there are risks involved with chin enhancement that should be taken into account. Although they do not occur often, infections can develop in the chin or lip area depending on where the incision was made, for which antibiotics are prescribed. Patient dissatisfaction is also uncommon so long as the patient maintains realistic expectations throughout.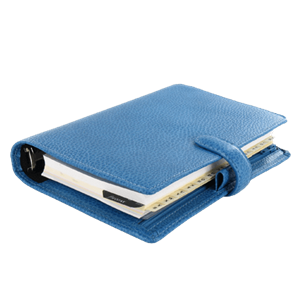 Will It Improve A Double Chin?
No. During your consultation with Dr. Saman, he will design a treatment plan for you that may include liposuction or Kybella nonsurgical neck fat reduction injections. A chin implant will redefine your chin and facial profile, but will not smooth out a double chin.
Feeling numb in your chin and jawline is not uncommon for our augmentation patients. Your chin augmentation will take some getting used to as you adjust to the implant material in your chin. Many patients feel numb in the area for a few weeks. Over time, the nearby tissues and jawline structure will start to feel natural to you.
The great news about a chin augmentation is that scars are relatively easy to hide. The incision can be placed inside the mouth or under the chin within your natural jawline. The incisions are also incredibly small and will be very hard to see (if seen at all).
Can You Reposition My Jaw?
Genioplasty is a surgery that repositions the chin bone for reshaping purposes of the chin. Many surgeons would consider this facial reconstructive surgery. However, in some cases, an augmentation alone may not be enough to get the desired aesthetic result. You can combine a genioplasty with a chin implant and/or neck liposuction techniques.
Related Procedures