A torn earlobe or an earlobe damaged from an accident can be repaired by our board-certified otolaryngologist & head and neck surgeon, Dr. Masoud Saman. In Texas, Saman ENT & Facial Plastic Surgery offers earlobe repair to residents of Dallas, Plano, and the surrounding communities. Earlobe repair can improve your appearance and boost your confidence following earlobe injury or trauma. When considering any plastic surgery procedure, trust the unique expertise of a plastic surgeon like Dr. Saman, who is also the Medical Director of Head and Neck Oncological and Reconstructive Surgery at the Medical Center of Plano.
Earlobe repair is a safe, fast surgery, which can fix the earlobe following one or more problems. Problems in the earlobe most often occur when someone is wearing earrings, which are heavy or stretch the earlobe from within (like a gauge). When heavy earrings are worn, the earlobe can dramatically stretch and, in some cases, the hole of the ear piercing can tear through the lobe, resulting in a slit. This can also happen if someone or something attaches to your earring and pulls or you jerk your head causing the earring to rip through the skin. Schedule a consultation to see how your torn earlobe can be corrected today.
Join more than 1,000+ people on Instagram who follow Dr. Saman, @dallasfacedoc™ !
Reviews
"#Crisalix"
- S.K. /
Facebook /
Aug 01, 2018
"I came for a consult and was put on the schedule for surgery the same day (for roughly a month later). The girls in the office are fantastic and efficient and great with follow up calls and scheduling, etc. Dr. Kelling is lovely and we talked extensively about my history and concerns about my procedure (no fancy stuff, just airflow issues). As for my procedure (septoplasty and much needed turbinate reduction), I am overwhelmingly overjoyed at being able to breathe freely agai...n. I wake up in the morning feeling refreshed and alert and I ask myself if I even need a cup of coffee. I'm no longer a slave to caffeine in the morning, I just drink it because I enjoy it. I can now smell colors! Ok, maybe not colors, but I am moved to tears at least once a day at all the things I can smell and taste again after nearly a decade of deficient airflow. My only regret is I did not find Dr. Saman sooner. Though I did not take advantage of his artistic talent in rhinoplasty (though I would have totally gone for it five years ago), I felt like it was best to overshoot rather than undershoot when it comes to a surgeon's skill. He is very transparent about his procedures and techniques on social media, I found him on Snapchat and followed on Instragram as well and I have to say it didn't take long for me to feel comfortable and confident he could help me. Thank you Dr. Saman! You have helped me heal in more ways than I can express."
- J.A. /
Facebook /
Jul 10, 2018
"They are very professional and did good work."
- K.L. /
Google /
May 23, 2018
"I've been to many consults for my deviated septum and rhinoplasty and after my first visit with doctor Saman me and my husband agreed it wouldnt get any better than dr. Saman. Him and his team are perfect!"
- K.M. /
Healthgrades /
May 16, 2018
"I am pleased with the care received from Dr Saman and his staff. I had a complicated case and which has required multiple surgeries, he explains procedures well and is great communicating with my family."
- J.R. /
Healthgrades /
Apr 18, 2018
Previous
Next
Earlobe repair surgery is very simple and we make sure you are as comfortable as possible using local anesthesia. You will be awake for the procedure. Dr. Saman makes small incisions to remove any scar tissue and/or stretched areas. Sutures are then placed to repair the natural shape of the earlobe. If you're considering earlobe repair in the Dallas, TX area, look no further than Saman ENT & Facial Plastic Surgery. Dr. Saman is committed to bringing his patients the best in both technology and compassionate care.
Patients can expect inflammation and bruises after earlobe repair surgery. However, these symptoms will subside after the first couple of weeks of recovery. Each patient will have a different circumstance as to the level of damage to the earlobe, your recovery time will vary. It is important to follow all of Dr. Saman's instructions on how to care for the earlobe. such as not sleeping on that side of your head, monitoring small children who have had the surgery so they do not rub or scratch the area, and keeping the area clean and free of infection.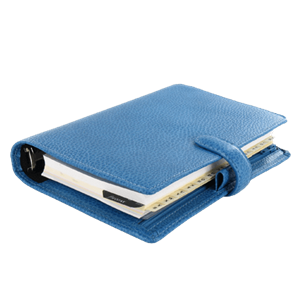 Can You Repair A Gauged Ear?
For the case of ear gauges, over time, the earlobe stretches to accommodate these earrings. If someone chooses to take the gauges out, the lobe can be so stretched out from the enlarged hole that you can see right through it. Earlobe repair surgery corrects all of these common issues.
Earlobe repair surgery is very simple and we make sure you are as comfortable as possible using local anesthesia. Dr. Saman makes small incisions to remove any scar tissue and/or stretched areas. Sutures are then placed to restore the normal shape of the earlobe.
Related Procedures