Plano, TX board-certified otolaryngologist & head and neck surgeon Dr. Masoud Saman is known far and wide for performing some of the most complex and unique rhinoplasty cases. At his Plano plastic surgery center, he offers ethnic rhinoplasty to men and women who desire a different appearance than what they were born with from an ethnicity standpoint. Even though our society has numerous blends of cultures and ethnicities, there are individuals who come to Dr. Saman desiring a different facial contour. Ethnic rhinoplasty is actually a common surgery. Under the hands of a skilled and talented facial plastic surgeon like Dr. Saman, the technique to attain a natural result without compromising one's ethnic background takes training and experience. During ethnic rhinoplasty, Dr. Saman will reshape the structure of the nose without affecting its natural airflow while creating a pleasing outcome.
Reviews
"I came for a consult and was put on the schedule for surgery the same day (for roughly a month later). The girls in the office are fantastic and efficient and great with follow up calls and scheduling, etc. Dr. Kelling is lovely and we talked extensively about my history and concerns about my procedure (no fancy stuff, just airflow issues). As for my procedure (septoplasty and much needed turbinate reduction), I am overwhelmingly overjoyed at being able to breathe freely agai...n. I wake up in the morning feeling refreshed and alert and I ask myself if I even need a cup of coffee. I'm no longer a slave to caffeine in the morning, I just drink it because I enjoy it. I can now smell colors! Ok, maybe not colors, but I am moved to tears at least once a day at all the things I can smell and taste again after nearly a decade of deficient airflow. My only regret is I did not find Dr. Saman sooner. Though I did not take advantage of his artistic talent in rhinoplasty (though I would have totally gone for it five years ago), I felt like it was best to overshoot rather than undershoot when it comes to a surgeon's skill. He is very transparent about his procedures and techniques on social media, I found him on Snapchat and followed on Instragram as well and I have to say it didn't take long for me to feel comfortable and confident he could help me. Thank you Dr. Saman! You have helped me heal in more ways than I can express."
- J.A. /
Facebook /
Jul 10, 2018
"Dr. Saman and Dr. Kelling and the entire staff here are amazing! Highly recommend for any facial surgery you need or cosmetic treatment you want. You cannot go wrong! Love, love, love Dr. Kelling and Sheeva! Thank you so much for your caring and professional demeanors!"
- R.C. /
Google /
Nov 17, 2018
"Dr. Saman is very knowledgeable and he really knows he's doing. I am very happy with the results of my rhino/septoplasy. He's very detail oriented. I was also seen by Dr. Kelling who is also very nice and spent a lot of time explaining things to me about my healing process. His staff is also very nice and welcoming. Would recommend Dr. Saman to anyone."
- R.K. /
Google /
Nov 16, 2018
"Dr. Saman and his staff are excellent! Thank you all for taking great care of me."
- S.P. /
Google /
Nov 15, 2018
"Dr. Saman is an amazing physician and man. He actually saved my life. I had developed a rare infection in my sinuses that had spread to my eye and brain. He immediately performed surgery and as a result, I survived a fatal disease. He is a compassionate doctor. He is quick to make himself available to help others. I'm very fortunate I found Dr. Saman!"
- R. /
Healthgrades /
Nov 07, 2018
Previous
Next
One of the most striking differences among the many ethnicities is the nose. The nose is one of the most prominent features on the face and the size, structure, and build of the nose can be significantly different among various ethnicities. Caucasians, Hispanics, African Americans, Middle Easterners, and Asians, for example, often have different nose structures from one segment to the other. While the following aspects are not present nor are they an issue for every individual, they are more common reasons why certain people from various ethnicities choose to undergo ethnic rhinoplasty:
Among some African Americans, an increased nose width and a lack of definition and profile are generally the main concerns. During surgery, Dr. Saman will work to build the dorsal (bridge) height, increase the nasal tissue framework, as well as provide more nasal tip definition and reduce the alar base (narrowing nostrils).
With Latino noses, surgery will often be performed to narrow and augment the height of the nasal dorsum (area from nasal root to tip), define and increase the projection and rotation of the nasal tip, and reduce nostril size and width.
With Asian noses, the goal is usually to augment the nose, especially the tip and bridge, since they tend to be smaller and made of shorter nasal bones. Other issues that are usually addressed during nasal surgery is a depressed bridge, wide nasal tip, thick skin, weak cartilage, and an overly rotated nasal tip. Usually, grafts are needed from other body sources or synthetic materials to accomplish these goals.
Similar to reasons for Caucasian nose surgery, Middle Eastern noses can have an overly large nasal profile and tip, which need to be reduced to meet the patient's aesthetic goals. Middle Eastern noses can also appear to be droopy or have a prominent bump. Extra care is taken to reduce the length and reshape the nose and smooth out the bump, while preserving the patient's ethnic background for a softer, natural look.
Selecting the Right Surgeon
It's important for patients to find a plastic surgeon that specializes in rhinoplasty and who understands the patient's cultural differences. Dr. Saman is highly trained in the area of ethnic rhinoplasty and will create beautifully balanced, aesthetic results without compromising his patients' ethnicity. The ideal surgeon should have a full understanding of ethnic and cultural differences in the anatomy of the nose. Higher levels of practice increase the chances of better surgical results.
As a complex procedure, ethnic rhinoplasty is a 1 – 2-hour outpatient procedure performed under general anesthesia at an accredited surgical facility. Patients will need to wear a nose splint during the recovery process to help control bruising and swelling around the eyes and nose. Patients can expect final results a full year after surgery.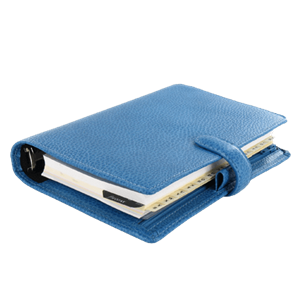 Plan Your Procedure
Procedure Recovery Location

Out-Patient
Contact Us
Yes, ethnic rhinoplasty will alter a patient's facial appearance. However, a vastly experienced cosmetic surgeon uses surgical techniques to create a natural appearance that maintains the patient's cultural and ethnic features that make them happy.
Even though breaking the nose is a common technique, it is not required. For some patients, a fracture allows the surgeon to perform certain functions and techniques that may not be accessible without a fracture.
Surgeons use nasal packing to help control bleeding. Complex surgeries, like ethnic rhinoplasty, may cause more bleeding than normal.