The shape and position of the eyes and surrounding structures, such as the eyelids and eyebrows, play a critical role in the perception of youthfulness and help rejuvenate the face. Saman ENT & Facial Plastic Surgery in Plano, TX offers blepharoplasty to patients in Dallas, Plano, and other nearby DFW areas. A board-certified otolaryngologist & head and neck surgeon, Dr. Masoud Saman, has developed a new way of approaching the issue. Dr. Saman currently serves as the Medical Director of Head and Neck Oncological and Reconstructive Surgery at the Medical Center of Plano.
For each of his patients, he assesses the periorbital area to understand the underlying changes in the skin. Eye rejuvenation is beyond simple skin excision. After understanding the underlying changes in the patient's eyes, he devises a plan that optimally addresses aging skin to achieve a well-rested, youthful look. As a trainee in facial plastic surgery, Dr. Saman began to wonder if the original teaching was sufficient to achieve a comprehensive eyelid rejuvenation. As a result, he began to examine the issue more closely, and after looking at hundreds of postoperative results critically. He realized to achieve optimal results, the procedure had to be customized for each individual patient's needs. A one-size-fits-all eyelid surgery is not considered an artful cosmetic procedure. If you would like to learn more about how Dr. Saman would approach your case, schedule your first appointment today.
Join more than 1,000+ people on Instagram who follow Dr. Saman, @planofacedoc™ !
Reviews
"I came for a consult and was put on the schedule for surgery the same day (for roughly a month later). The girls in the office are fantastic and efficient and great with follow up calls and scheduling, etc. Dr. Kelling is lovely and we talked extensively about my history and concerns about my procedure (no fancy stuff, just airflow issues). As for my procedure (septoplasty and much needed turbinate reduction), I am overwhelmingly overjoyed at being able to breathe freely agai...n. I wake up in the morning feeling refreshed and alert and I ask myself if I even need a cup of coffee. I'm no longer a slave to caffeine in the morning, I just drink it because I enjoy it. I can now smell colors! Ok, maybe not colors, but I am moved to tears at least once a day at all the things I can smell and taste again after nearly a decade of deficient airflow. My only regret is I did not find Dr. Saman sooner. Though I did not take advantage of his artistic talent in rhinoplasty (though I would have totally gone for it five years ago), I felt like it was best to overshoot rather than undershoot when it comes to a surgeon's skill. He is very transparent about his procedures and techniques on social media, I found him on Snapchat and followed on Instragram as well and I have to say it didn't take long for me to feel comfortable and confident he could help me. Thank you Dr. Saman! You have helped me heal in more ways than I can express."
- J.A. /
Facebook /
Jul 10, 2018
"Dr. Saman and Dr. Kelling and the entire staff here are amazing! Highly recommend for any facial surgery you need or cosmetic treatment you want. You cannot go wrong! Love, love, love Dr. Kelling and Sheeva! Thank you so much for your caring and professional demeanors!"
- R.C. /
Google /
Nov 17, 2018
"Dr. Saman is very knowledgeable and he really knows he's doing. I am very happy with the results of my rhino/septoplasy. He's very detail oriented. I was also seen by Dr. Kelling who is also very nice and spent a lot of time explaining things to me about my healing process. His staff is also very nice and welcoming. Would recommend Dr. Saman to anyone."
- R.K. /
Google /
Nov 16, 2018
"Dr. Saman and his staff are excellent! Thank you all for taking great care of me."
- S.P. /
Google /
Nov 15, 2018
"Dr. Saman is an amazing physician and man. He actually saved my life. I had developed a rare infection in my sinuses that had spread to my eye and brain. He immediately performed surgery and as a result, I survived a fatal disease. He is a compassionate doctor. He is quick to make himself available to help others. I'm very fortunate I found Dr. Saman!"
- R. /
Healthgrades /
Nov 07, 2018
Previous
Next
As we age, our eyelid skin begins to sag, sometimes giving us the appearance of having a tired or angry look despite feeling young and rested. The fat tissue surrounding the eye starts to bulge through the thin connective tissue that once kept everything in its youthful position, which is known as the development of eye bags. If the cheeks start to droop and volume is lost around the eyelids, a tear trough deformities and undesirable hollowing about the eyes occurs. The eyebrows may start to descend as well.
Optimal cosmetic rejuvenation of the eyes can only be achieved when a complete understanding of the underlying changes takes place. Removal of the eyelid skin has for decades been the teaching in plastic surgery of the eyes. Most surgeons will offer that technique as means to achieve more youthful eyes and eyelids in their patients. However, it only addresses the sagging eyelid skin. Dr. Saman will customize your treatment plan to approach more than just eyelid skin issues for best results.
The eyelid rejuvenation surgery itself takes about an hour and in most cases and patients go home the very same day. Recovery is short and patients experience minimal bruising, swelling, and discomfort. Most of Dr. Saman's patients resume normal activity in about a week.
Explore more options in eyelid surgery at Saman ENT & Facial Plastic Surgery. Contact us to consult with Dr. Saman about the procedure, including important financing information. Our office is proud to serve patients in Dallas and Plano, TX as well as other neighboring communities.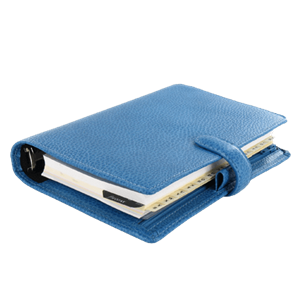 Dr. Saman will make incision placement decisions in areas that will be the most inconspicuous. For the upper eyelid surgery, he may make the incision with the natural crease of the eyelid. The lower lid will have an incision inside the lower lid just beneath the eyelashes.
Will It Take My Crow's Feet?
The treatment of Crow's feet is not actually apart of an upper or lower eyelid lift. You will see less puffiness and excess skin on the lids, which may help the appearance of Crow's feet; however, it will not remove them. If you are concerned with this areas, Dr. Saman may suggest other techniques such as a brow lift or BOTOX injections.
Will This Irritate My Eyes?
After surgery, you will be sensitive in the area of your eyes as it heals from surgery. This is temporary, and we will recommend eye drops and other medications to get you through this healing phase. It is in your best interest to wear sunscreen, protective eyewear, and a hat for several months after this surgery to protect yourself from sun, wind, and environmental damage.
Will My Sight Be Improved?
If the goal of the surgery is to improve your vision through the excision of skin blocking your line of sight, yes. Heavy, excessive eyelid skin can impede vision. When the skin is removed, the eye will not only look more youthful, but the barrier of skin will no longer block your vision.
Related Procedures