Our vision is to provide our patients with the most cutting-edge care in a compassionate and professional setting, which includes fat transfers in aesthetic procedures. Some patients prefer their own fat to synthetic dermal fillers. Dallas, TX board-certified otolaryngologist & head and neck surgeon Dr. Masoud Saman offers fat transfers and fat grafting to patients throughout the Dallas and Plano, TX area, as well as nearby communities. Dr. Saman is also the Medical Director of Head and Neck Oncological and Reconstructive Surgery at the Medical Center of Plano.
The terms facial fat transfer, autologous fat transfer, and fat grafting refer to the process of obtaining fat from an unwanted area of your body, such as the abdomen or love handles, purifying that fat and injecting it into another area of volume loss in your face. Facial fat injections are commonly made in the nasolabial folds, cheeks, jawline, under the eyes, and temples to provide the appropriate volume needed to restore a youthful and rested look. We invite you to schedule a consultation at Saman ENT & Facial Plastic Surgery at your earliest convenience.
Join more than 1,000+ people on Instagram who follow Dr. Saman, @dallasfacedoc™ !
Reviews
"I came for a consult and was put on the schedule for surgery the same day (for roughly a month later). The girls in the office are fantastic and efficient and great with follow up calls and scheduling, etc. Dr. Kelling is lovely and we talked extensively about my history and concerns about my procedure (no fancy stuff, just airflow issues). As for my procedure (septoplasty and much needed turbinate reduction), I am overwhelmingly overjoyed at being able to breathe freely agai...n. I wake up in the morning feeling refreshed and alert and I ask myself if I even need a cup of coffee. I'm no longer a slave to caffeine in the morning, I just drink it because I enjoy it. I can now smell colors! Ok, maybe not colors, but I am moved to tears at least once a day at all the things I can smell and taste again after nearly a decade of deficient airflow. My only regret is I did not find Dr. Saman sooner. Though I did not take advantage of his artistic talent in rhinoplasty (though I would have totally gone for it five years ago), I felt like it was best to overshoot rather than undershoot when it comes to a surgeon's skill. He is very transparent about his procedures and techniques on social media, I found him on Snapchat and followed on Instragram as well and I have to say it didn't take long for me to feel comfortable and confident he could help me. Thank you Dr. Saman! You have helped me heal in more ways than I can express."
- J.A. /
Facebook /
Jul 10, 2018
"Dr. Saman and Dr. Kelling and the entire staff here are amazing! Highly recommend for any facial surgery you need or cosmetic treatment you want. You cannot go wrong! Love, love, love Dr. Kelling and Sheeva! Thank you so much for your caring and professional demeanors!"
- R.C. /
Google /
Nov 17, 2018
"Dr. Saman is very knowledgeable and he really knows he's doing. I am very happy with the results of my rhino/septoplasy. He's very detail oriented. I was also seen by Dr. Kelling who is also very nice and spent a lot of time explaining things to me about my healing process. His staff is also very nice and welcoming. Would recommend Dr. Saman to anyone."
- R.K. /
Google /
Nov 16, 2018
"Dr. Saman and his staff are excellent! Thank you all for taking great care of me."
- S.P. /
Google /
Nov 15, 2018
"Dr. Saman is an amazing physician and man. He actually saved my life. I had developed a rare infection in my sinuses that had spread to my eye and brain. He immediately performed surgery and as a result, I survived a fatal disease. He is a compassionate doctor. He is quick to make himself available to help others. I'm very fortunate I found Dr. Saman!"
- R. /
Healthgrades /
Nov 07, 2018
Previous
Next
The harvest procedure is technique sensitive, and meticulous surgical finesses are required to ensure that live fat cells are obtained for maximal take. Dr. Saman does not use a liposuction machine for fat harvest as the suction trauma can devitalize the fat cells. Instead, he uses specialized micro cannulas to manually and slowly suction the fat. The harvested fat is then centrifuged and the purified residual is prepared for injection.
Unlike fillers, such as Juvéderm, Restylane, Belotero, Voluma, and others, volume restoration is not the only benefit of facial fat grafting. Fat grafting has several additional advantages:
Fat grafting is long lasting
No more going back every three to nine months for fillers. Fat grafting is the placement of actual living fat cells from one part of your body into your face. There is about 20 - 50 percent resorption rate (which is the loss of fat due to the body not establishing a new blood supply to the cells after injection). The other 50 – 80 percent is there to stay put. This means that although some patients may require more than one fat grafting procedure, a majority are very pleased with their long-term results after the initial resorption has occurred.
No foreign or synthetic materials
Synthetic fillers are quite safe but nothing can be safer than your own tissue. So if you are concerned about allergic reactions to fillers, or just do not feel right having synthetic materials injected into your face, fat grafting is an excellent option.
Adipose stem cells are used
Growth factors and stem cells already in adipocytes (fat cells) naturally enhance the skin's glow by improving skin texture thus rejuvenating the face.
Fat grafting is an outpatient procedure with very short recovery time
Most patients experience minimal soreness and swelling for a few days at the donor location. Also, we have patients who combine fat grafting with other procedures, such as a facelift or blepharoplasty, to be performed at the same time.
At your consultation with Dr. Saman, your facial analysis will be performed, and all risks and benefits of the procedure will be discussed. In addition, you will have the opportunity to express your fears and questions with Dr. Saman at length. Before photos and computer simulation will be taken at the time of your preoperative appointment.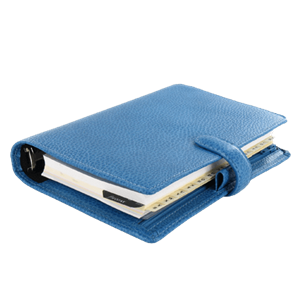 Your skin will continue to age regardless of the procedures you have to prevent looking older, gaunt, or wrinkled. Dr. Saman is an experienced plastic surgeon who commonly performs fat transfers for his patients. A fat transfer used as a filler will most likely need to be repeated in the future as the fat is reabsorbed in the body. However, it is longer lasting than other aesthetic treatments and will not cause an allergic reaction.
How do I care for my skin?
Dr. Saman will go into detail with you about how to best care for your treatment areas. He may also suggest that for the first few weeks after surgery that you do not sleep on or put any unnecessary pressure on the treated areas. Also, it is very important to keep the area clean and protected from the sun. There is little you can do about how fast your body reabsorbs the fat, but you do have control over how you care for your skin.
An alternative to transferring fat in the face would be to have an injectable dermal filler (collagen, hyaluronic acid, PMMA, and more) or wrinkle relaxer (BOTOX) to rejuvenate the skin and ease age lines. Fillers are a great way to add volume to thin lips, gaunt cheeks, sagging skin and more when a fat transfer is not an option.
Related Procedures