If your neck is sagging or drooping, making you look older than you are, a neck lift may be an elective cosmetic surgery to take years off your appearance. Dr. Masoud Saman, our experienced board-certified otolaryngologist & head and neck surgeon of Saman ENT & Facial Plastic Surgery, has provided many men and women in the DFW area with neck lift surgeries. He currently serves as the Medical Director of Head and Neck Oncological and Reconstructive Surgery at the Medical Center of Plano in Plano, TX.
In his private practice, Dr. Saman performs the neck lift surgical procedure to rejuvenate the skin and improve the visible signs of aging at the level of the neck and jawline. During this procedure, Dr. Saman will address the neck by reshaping:
Excess chin and neck fat creating a "double chin"
Jowls
Neck bands
Sagging neck skin
This will help to achieve a pleasant and youthful neck contour. Loose skin within the neck is a distinct flaw that can only be removed through surgery. Unfortunately, this is the only true way to redefine a person's neck and add the necessary definition needed to improve the contour and profile. Schedule a consultation today.
Join more than 1,000+ people on Instagram who follow Dr. Saman, @dallasfacedoc™ !
Reviews
"#Crisalix"
- S.K. /
Facebook /
Aug 01, 2018
"I came for a consult and was put on the schedule for surgery the same day (for roughly a month later). The girls in the office are fantastic and efficient and great with follow up calls and scheduling, etc. Dr. Kelling is lovely and we talked extensively about my history and concerns about my procedure (no fancy stuff, just airflow issues). As for my procedure (septoplasty and much needed turbinate reduction), I am overwhelmingly overjoyed at being able to breathe freely agai...n. I wake up in the morning feeling refreshed and alert and I ask myself if I even need a cup of coffee. I'm no longer a slave to caffeine in the morning, I just drink it because I enjoy it. I can now smell colors! Ok, maybe not colors, but I am moved to tears at least once a day at all the things I can smell and taste again after nearly a decade of deficient airflow. My only regret is I did not find Dr. Saman sooner. Though I did not take advantage of his artistic talent in rhinoplasty (though I would have totally gone for it five years ago), I felt like it was best to overshoot rather than undershoot when it comes to a surgeon's skill. He is very transparent about his procedures and techniques on social media, I found him on Snapchat and followed on Instragram as well and I have to say it didn't take long for me to feel comfortable and confident he could help me. Thank you Dr. Saman! You have helped me heal in more ways than I can express."
- J.A. /
Facebook /
Jul 10, 2018
"They are very professional and did good work."
- K.L. /
Google /
May 23, 2018
"I've been to many consults for my deviated septum and rhinoplasty and after my first visit with doctor Saman me and my husband agreed it wouldnt get any better than dr. Saman. Him and his team are perfect!"
- K.M. /
Healthgrades /
May 16, 2018
"I am pleased with the care received from Dr Saman and his staff. I had a complicated case and which has required multiple surgeries, he explains procedures well and is great communicating with my family."
- J.R. /
Healthgrades /
Apr 18, 2018
Previous
Next
At the time of your consultation with Dr. Saman, your complete facial analysis will be performed, and all risks and benefits of the procedure will be discussed. In addition, you will have the opportunity to discuss your concerns and questions with Dr. Saman at length. Photos and computer simulation will be done at the time of a preoperative appointment.
All procedures are performed at the accredited and state-of-the-art surgical facilities in Plano with the care of board-certified anesthesiologists for highest safety and quality of care. A neck lift does require an incision under the chin and near the ears. However, these are placed inconspicuously (within the hairline on the ears and under the chin) so looking straight ahead you will not see them. We make every effort during surgery to minimize visible scarring as much as possible.
Neck lifts are often combined with a facelift but can be performed separately as well. Nonsurgical solutions, such as Kybella and Ultherapy skin treatments, may be used to achieve moderate changes.
Once you are in the recovery room, we have a team of wonderful recovery nurses that will monitor your progress until you are awake, alert, and ready for discharge. Our post-operation team will also show you how to bandage your incisions and wear a compression wrap around your neck to help with healing. Swelling and slight bruising are normal skin responses to this surgery and may last 2 – 4 days. Your pain may be managed with over-the-counter pain medication. You will be expected to return for a follow-up appointment to in 3 – 7 days for the sutures and drains to be removed. Recovery time to go back to work usually lasts between 7 – 10 days.
Contact us to learn more about neck lifts and to determine if the surgery is right for you, inquire about financing information and get answers to your questions. Saman ENT & Facial Plastic Surgery serves the communities of Dallas, Plano, TX and other nearby DFW areas.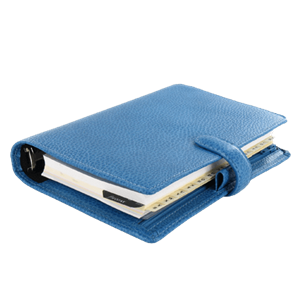 You will probably not get the results you want with a nonsurgical treatment to loose skin on your neck. While some treatments do work on younger, more elastic skin, a patient who has hanging skin will not get the same result. To redefine the neck and rejuvenate the neckline, a surgical removal of the skin is necessary for best results.
How Old Is A Lift Patient?
Older patients with very mature skin in the 50 – 70 age range usually have significant skin to remove on the neck to cosmetically treat the visible signs of aging. We also offer this surgery to patients ages 20 – 40 who may have lost a significant amount of weight and left with pendulous neck skin.
Yes. In many cases, a patient will have several areas that need surgery to be addressed for a balanced, symmetrical look. If there are stubborn, bulges of fat within the neck as well, you may inquire about neck liposuction. Some patients may also consider having a facelift and neck lift at the same time so that all the excess skin and wrinkles can be addressed at the same time. Dr. Saman may recommend several options, including nonsurgical treatments, to give you optimal, longer-lasting results.
Related Procedures