As a teenager, acne can be a normal part of puberty thanks to fluctuating hormones. However, knowing it's "normal" does not make the experience any more pleasant. At Saman ENT & Facial Plastic Surgery, our board-certified otolaryngologist & head and neck surgeon and his team of aestheticians provide several personalized treatment plans to help combat stubborn acne. Our effective acne treatments can help teenagers to cope with the awkward situations that can come with mild to severe blemishes. While our acne treatments are great for teenagers, they are also perfect for adults who are dealing with stubborn acne. Many adults are surprised when acne is part of their lives in their 20s, 30s, and even 40s. It can be embarrassing and extremely difficult to treat, especially for women who are pregnant or breastfeeding, which can trigger acne-producing hormones. To learn more about the acne treatments we provide at our Plano, TX office, schedule a consultation today.
Join more than 1,000+ people on Instagram who follow Dr. Saman, @planofacedoc™ !
Reviews
"I came for a consult and was put on the schedule for surgery the same day (for roughly a month later). The girls in the office are fantastic and efficient and great with follow up calls and scheduling, etc. Dr. Kelling is lovely and we talked extensively about my history and concerns about my procedure (no fancy stuff, just airflow issues). As for my procedure (septoplasty and much needed turbinate reduction), I am overwhelmingly overjoyed at being able to breathe freely agai...n. I wake up in the morning feeling refreshed and alert and I ask myself if I even need a cup of coffee. I'm no longer a slave to caffeine in the morning, I just drink it because I enjoy it. I can now smell colors! Ok, maybe not colors, but I am moved to tears at least once a day at all the things I can smell and taste again after nearly a decade of deficient airflow. My only regret is I did not find Dr. Saman sooner. Though I did not take advantage of his artistic talent in rhinoplasty (though I would have totally gone for it five years ago), I felt like it was best to overshoot rather than undershoot when it comes to a surgeon's skill. He is very transparent about his procedures and techniques on social media, I found him on Snapchat and followed on Instragram as well and I have to say it didn't take long for me to feel comfortable and confident he could help me. Thank you Dr. Saman! You have helped me heal in more ways than I can express."
- J.A. /
Facebook /
Jul 10, 2018
"Dr. Saman and Dr. Kelling and the entire staff here are amazing! Highly recommend for any facial surgery you need or cosmetic treatment you want. You cannot go wrong! Love, love, love Dr. Kelling and Sheeva! Thank you so much for your caring and professional demeanors!"
- R.C. /
Google /
Nov 17, 2018
"Dr. Saman is very knowledgeable and he really knows he's doing. I am very happy with the results of my rhino/septoplasy. He's very detail oriented. I was also seen by Dr. Kelling who is also very nice and spent a lot of time explaining things to me about my healing process. His staff is also very nice and welcoming. Would recommend Dr. Saman to anyone."
- R.K. /
Google /
Nov 16, 2018
"Dr. Saman and his staff are excellent! Thank you all for taking great care of me."
- S.P. /
Google /
Nov 15, 2018
"Dr. Saman is an amazing physician and man. He actually saved my life. I had developed a rare infection in my sinuses that had spread to my eye and brain. He immediately performed surgery and as a result, I survived a fatal disease. He is a compassionate doctor. He is quick to make himself available to help others. I'm very fortunate I found Dr. Saman!"
- R. /
Healthgrades /
Nov 07, 2018
Previous
Next
Acne has symptoms that vary, including the type, severity, and location of blemishes. There are also varying types of blemishes that can help determine the specific cause of acne, such as blackheads, whiteheads, papules, nodules, cysts, and pustules. Acne not only causes physical symptoms, but it can make sufferers feel embarrassed or self-conscious about their skin. Prior to receiving treatment, Dr. Saman will evaluate your skin treatment history and discuss any concerns you may have about your acne.
At your initial consultation, we will examine your skin and ask you questions about its condition. We can talk to you about any underlying health conditions or medications that may be contributing to your acne. Once we have a comprehensive understanding of your current situation, we will recommend a personalized treatment plan for getting rid of your acne once and for all. From chemical peels to microdermabrasion, we have many advanced treatments to help you look your best.
Following acne treatment, it may take some time for the skin to restore itself and for results to become noticeable. Dr. Saman will provide any necessary post-treatment instructions to help make the treatment as successful as possible. In some cases, you may need several rounds of treatment or a combination of treatments to see optimal results. At a follow-up appointment, Dr. Saman can determine the success of your initial treatment and what may be beneficial going forward.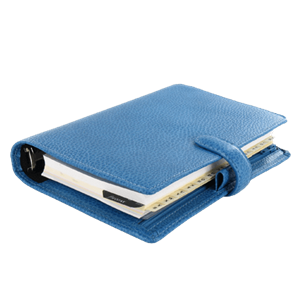 Acne can be extremely frustrating and cause both physical and emotional symptoms. At Saman ENT & Facial Plastic Surgery we want to help you finally achieve clear skin by offering comprehensive acne treatment plans. Schedule a consultation today at our Plano, TX location to begin the journey of restoring your confidence in your skin.
Related Procedures