Just a little extra fat in the upper throat area can create the presence of a "double chin" that can be unwanted to both women and men. The additional pockets of fat under the chin (also known as the submental area) can be caused by genetics, aging, or weight fluctuations that lead to a softer jawbone and chin for a less defined profile. Board-certified otolaryngologist & head and neck surgeon Dr. Masoud Saman is proud to provide a revolutionary way to get rid of chin fat in the submental area at Saman ENT & Facial Plastic Surgery in Plano, TX. Approved by the FDA, Kybella is a new nonsurgical treatment for upper neck fat. The active component in Kybella is a synthetic version of deoxycholic acid, which works similarly like the body's natural DA to dissolve and absorb fat cells. After it is injected under the chin, you can see a visible decrease in fat. When the fat is destroyed, the cells cannot return, so you can enjoy your slimmer jawline for years to come.
Join more than 1,000+ people on Instagram who follow Dr. Saman, @planofacedoc™ !
The ideal candidates for Kybella injections have excess fat in the upper throat (submental area), which creates a double chin or unwanted fullness. This injection treats resistant pockets of fat that can't be reduced with normal weight loss techniques due to genetics, aging, and several other conditions. If you are at a healthy, stable weight, but exercise and diet have not helped to reduce the fat in your upper neck, Kybella may be the correct treatment for you. While Kybella can reduce small or moderate pockets of fat in the upper neck, larger pockets of fat may be better suited for surgical neck liposuction at Saman ENT & Facial Plastic Surgery.
Reviews
"I came for a consult and was put on the schedule for surgery the same day (for roughly a month later). The girls in the office are fantastic and efficient and great with follow up calls and scheduling, etc. Dr. Kelling is lovely and we talked extensively about my history and concerns about my procedure (no fancy stuff, just airflow issues). As for my procedure (septoplasty and much needed turbinate reduction), I am overwhelmingly overjoyed at being able to breathe freely agai...n. I wake up in the morning feeling refreshed and alert and I ask myself if I even need a cup of coffee. I'm no longer a slave to caffeine in the morning, I just drink it because I enjoy it. I can now smell colors! Ok, maybe not colors, but I am moved to tears at least once a day at all the things I can smell and taste again after nearly a decade of deficient airflow. My only regret is I did not find Dr. Saman sooner. Though I did not take advantage of his artistic talent in rhinoplasty (though I would have totally gone for it five years ago), I felt like it was best to overshoot rather than undershoot when it comes to a surgeon's skill. He is very transparent about his procedures and techniques on social media, I found him on Snapchat and followed on Instragram as well and I have to say it didn't take long for me to feel comfortable and confident he could help me. Thank you Dr. Saman! You have helped me heal in more ways than I can express."
- J.A. /
Facebook /
Jul 10, 2018
"Dr. Saman and Dr. Kelling and the entire staff here are amazing! Highly recommend for any facial surgery you need or cosmetic treatment you want. You cannot go wrong! Love, love, love Dr. Kelling and Sheeva! Thank you so much for your caring and professional demeanors!"
- R.C. /
Google /
Nov 17, 2018
"Dr. Saman is very knowledgeable and he really knows he's doing. I am very happy with the results of my rhino/septoplasy. He's very detail oriented. I was also seen by Dr. Kelling who is also very nice and spent a lot of time explaining things to me about my healing process. His staff is also very nice and welcoming. Would recommend Dr. Saman to anyone."
- R.K. /
Google /
Nov 16, 2018
"Dr. Saman and his staff are excellent! Thank you all for taking great care of me."
- S.P. /
Google /
Nov 15, 2018
"Dr. Saman is an amazing physician and man. He actually saved my life. I had developed a rare infection in my sinuses that had spread to my eye and brain. He immediately performed surgery and as a result, I survived a fatal disease. He is a compassionate doctor. He is quick to make himself available to help others. I'm very fortunate I found Dr. Saman!"
- R. /
Healthgrades /
Nov 07, 2018
Previous
Next
Kybella is performed during an appointment in one of our treatment rooms. Dr. Saman will usually apply a numbing ointment to the treatment area, if requested, once the skin has been cleansed. The injection lasts around 15 minutes, which comprises of several small injections into the upper neck area. Patients may only need a single treatment to reach their goal, while others may need multiple injections spaced three weeks between each appointment at Saman ENT & Facial Plastic Surgery.
Kybella doesn't need general anesthesia, so you are able to leave our office when you are ready to return to your normal routine. You may have short-term swelling, bruising, or numbness under your chin, but this shouldn't last more than a few days. Contact Saman ENT & Facial Plastic Surgery right away if you are experiencing any unusual symptoms, such as difficulty swallowing, facial muscle weakness, or if your facial expressions are uneven. While the fat that is eliminated do not regenerate, the remaining cells can become larger, so you should keep a stable weight after your Kybella treatments to keep new pockets of fat from developing. Ideal results after this procedure leave your neck appearing slimmer and tighter and your neckline will be better defined.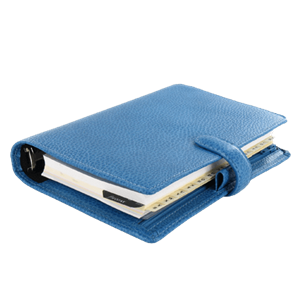 Even though everybody else in your family has to hide their genetic double chin does not mean you will. Make a consultation with otolaryngologist Dr. Saman to get more information about the new Kybella injections at Saman ENT & Facial Plastic Surgery in Plano, TX. Reduce submental fat so you can have a strong, well-defined jawline today.
Related Procedures