When you touch your face, does your complexion feel smooth and soft or rough like sandpaper? The top skin layer can become cluttered with dead skin cells that are making your complexion uneven and dull. At Saman ENT Facial Plastic Surgery in Plano, TX, our board-certified otolaryngologist & head and neck surgeon Dr. Masoud Saman and his team performs MedSpa services like nonsurgical skin resurfacing using microdermabrasion. Fast and effective, microdermabrasion removes the outer layer of dead skin cells so your face is healthier and brighter. This procedure may be performed on its own or along with a complementary cosmetic treatment, such as a chemical peel or dermal filler, for greater results. During your initial consultation, Dr. Saman will create a unique treatment plan for your specific skin concerns and cosmetic goals.
During microdermabrasion, a small handpiece is applied to the targeted treatment area. It is moved gently around the face or other target areas. The tool uses minimally abrasive vibrations and texture to remove the outer layer of skin. This process also helps to thicken the collagen, which makes skin appear toned and smooth. Microdermabrasion can benefit the clients of our MedSpa in the following ways:
Minimizes discoloration, such as scarring, sun spots, and stretch marks
Enhances the radiance of the skin by exfoliating dead skin cells and debris
Reduces fine lines, acne scarring, and large pores
Treat blemishes and blackheads
Promotes collagen production for firmer skin
Join more than 1,000+ people on Instagram who follow Dr. Saman, @planofacedoc™ !
Reviews
"I came for a consult and was put on the schedule for surgery the same day (for roughly a month later). The girls in the office are fantastic and efficient and great with follow up calls and scheduling, etc. Dr. Kelling is lovely and we talked extensively about my history and concerns about my procedure (no fancy stuff, just airflow issues). As for my procedure (septoplasty and much needed turbinate reduction), I am overwhelmingly overjoyed at being able to breathe freely agai...n. I wake up in the morning feeling refreshed and alert and I ask myself if I even need a cup of coffee. I'm no longer a slave to caffeine in the morning, I just drink it because I enjoy it. I can now smell colors! Ok, maybe not colors, but I am moved to tears at least once a day at all the things I can smell and taste again after nearly a decade of deficient airflow. My only regret is I did not find Dr. Saman sooner. Though I did not take advantage of his artistic talent in rhinoplasty (though I would have totally gone for it five years ago), I felt like it was best to overshoot rather than undershoot when it comes to a surgeon's skill. He is very transparent about his procedures and techniques on social media, I found him on Snapchat and followed on Instragram as well and I have to say it didn't take long for me to feel comfortable and confident he could help me. Thank you Dr. Saman! You have helped me heal in more ways than I can express."
- J.A. /
Facebook /
Jul 10, 2018
"Dr. Saman and Dr. Kelling and the entire staff here are amazing! Highly recommend for any facial surgery you need or cosmetic treatment you want. You cannot go wrong! Love, love, love Dr. Kelling and Sheeva! Thank you so much for your caring and professional demeanors!"
- R.C. /
Google /
Nov 17, 2018
"Dr. Saman is very knowledgeable and he really knows he's doing. I am very happy with the results of my rhino/septoplasy. He's very detail oriented. I was also seen by Dr. Kelling who is also very nice and spent a lot of time explaining things to me about my healing process. His staff is also very nice and welcoming. Would recommend Dr. Saman to anyone."
- R.K. /
Google /
Nov 16, 2018
"Dr. Saman and his staff are excellent! Thank you all for taking great care of me."
- S.P. /
Google /
Nov 15, 2018
"Dr. Saman is an amazing physician and man. He actually saved my life. I had developed a rare infection in my sinuses that had spread to my eye and brain. He immediately performed surgery and as a result, I survived a fatal disease. He is a compassionate doctor. He is quick to make himself available to help others. I'm very fortunate I found Dr. Saman!"
- R. /
Healthgrades /
Nov 07, 2018
Previous
Next
Microdermabrasion treatments may improve the appearance of blemishes on the skin's surface including fine lines, uneven texture, dull skin tone, sun damage, scars, and clogged pores. It is safe for people of every skin type and tone that would like clearer, healthier skin. These treatments are most often used on the face, but it may also benefit the skin on your neck, chest, and hands. This procedure shouldn't be used on skin with an open wound or a chronic skin condition, such as rosacea or acne.
The MedSpa at Saman ENT & Facial Plastic Surgery offers microdermabrasion treatments to all of our clients who wish to look more radiant. Our MedSpa team effectively recommends this procedure to individuals who are strong candidates for its many beneficial properties.
Microdermabrasion is performed at our office following a consultation to decide what procedures will provide the best results. During the treatment, you will be asked to relax in a treatment chair as your face is cleaned and prepared. The microdermabrasion handpiece will pass over your skin as the tool both exfoliates and sucks up the crystals and dead skin. Although the process may feel odd, it should not be uncomfortable, so you shouldn't need a local anesthetic or numbing cream. Your MedSpa treatment will be performed evenly in the chosen areas, but with extra care and sensitivity around the eyes. Once the process is complete, your skin will be cleaned to remove any residue before a moisturizer, chosen for your skin's needs with sun protection, is massaged into the skin.
Following your microdermabrasion treatment, you may resume your regular activities, but you need to apply some form of sun protection since your baby-like skin will be susceptible to sun damage. The treated areas will feel softer and the tone should be brighter and even. To maintain your results, Dr. Saman suggests getting these procedures once every 4 – 6 weeks. Many Saman ENT & Facial Plastic Surgery patients feel that after microdermabrasion treatments, their home skincare products (particularly lotions and creams) soak easily into the skin for more effective results.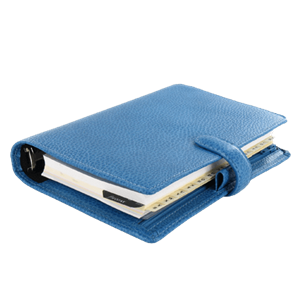 Reveal your healthiest, most radiant complexion with noninvasive microdermabrasion treatments at Saman ENT & Facial Plastic Surgery. Make a consultation with otolaryngologist Dr. Saman to learn more about the benefits of microdermabrasion. We offer a variety of MedSpa treatments to residents of Dallas and Plano, TX and the surrounding communities. Microdermabrasion can improve both the condition and appearance of the skin.
Related Procedures