Volume loss happens during the natural aging process, especially in the mid-face as the cheeks tend to become hollow and flat. Board-certified otolaryngologist & head and neck surgeon Dr. Masoud Saman and his experienced team of aesthetic professionals use Sculptra Aesthetic, a poly-L-lactic acid injectable dermal filler that allows for deeper and longer-lasting volume in the cheeks. In addition to improving the contour of the mid-face, Sculptra can reduce the look of fine to deep wrinkles and lines, like the nasolabial folds (sometimes called laugh or smile lines) that run from the sides of the nose down to the outer corners of the lips. With a unique gel formula approved by the FDA, Sculptra helps to increase the natural collagen production in your body, so even after you stop getting injections, your complexion should be stronger compared to before Sculptra treatments. Schedule a consultation at Saman ENT & Facial Plastic Surgery in Plano, TX to learn more about the advantages of this aesthetic treatment.
Join more than 1,000+ people on Instagram who follow Dr. Saman, @planofacedoc™ !
Reviews
"I came for a consult and was put on the schedule for surgery the same day (for roughly a month later). The girls in the office are fantastic and efficient and great with follow up calls and scheduling, etc. Dr. Kelling is lovely and we talked extensively about my history and concerns about my procedure (no fancy stuff, just airflow issues). As for my procedure (septoplasty and much needed turbinate reduction), I am overwhelmingly overjoyed at being able to breathe freely agai...n. I wake up in the morning feeling refreshed and alert and I ask myself if I even need a cup of coffee. I'm no longer a slave to caffeine in the morning, I just drink it because I enjoy it. I can now smell colors! Ok, maybe not colors, but I am moved to tears at least once a day at all the things I can smell and taste again after nearly a decade of deficient airflow. My only regret is I did not find Dr. Saman sooner. Though I did not take advantage of his artistic talent in rhinoplasty (though I would have totally gone for it five years ago), I felt like it was best to overshoot rather than undershoot when it comes to a surgeon's skill. He is very transparent about his procedures and techniques on social media, I found him on Snapchat and followed on Instragram as well and I have to say it didn't take long for me to feel comfortable and confident he could help me. Thank you Dr. Saman! You have helped me heal in more ways than I can express."
- J.A. /
Facebook /
Jul 10, 2018
"Dr. Saman and Dr. Kelling and the entire staff here are amazing! Highly recommend for any facial surgery you need or cosmetic treatment you want. You cannot go wrong! Love, love, love Dr. Kelling and Sheeva! Thank you so much for your caring and professional demeanors!"
- R.C. /
Google /
Nov 17, 2018
"Dr. Saman is very knowledgeable and he really knows he's doing. I am very happy with the results of my rhino/septoplasy. He's very detail oriented. I was also seen by Dr. Kelling who is also very nice and spent a lot of time explaining things to me about my healing process. His staff is also very nice and welcoming. Would recommend Dr. Saman to anyone."
- R.K. /
Google /
Nov 16, 2018
"Dr. Saman and his staff are excellent! Thank you all for taking great care of me."
- S.P. /
Google /
Nov 15, 2018
"Dr. Saman is an amazing physician and man. He actually saved my life. I had developed a rare infection in my sinuses that had spread to my eye and brain. He immediately performed surgery and as a result, I survived a fatal disease. He is a compassionate doctor. He is quick to make himself available to help others. I'm very fortunate I found Dr. Saman!"
- R. /
Healthgrades /
Nov 07, 2018
Previous
Next
Sculptra Aesthetic is best for anyone who wants to add volume in their mid-face without surgery. Candidates may have been born with flat cheeks, whereas other patients have age-related volume loss. Sculptra may also help to fill fine to severe facial wrinkles and lines, like the nasolabial folds, marionette lines, and chin wrinkles. Since Sculptra's formula works to increase the natural production of collagen in the skin, most Sculptra patients will have an improvement in the overall health and appearance of their complexion.
Following your consult to create your personal plan for treatment, you can receive your injections in our private procedure rooms. Your injector can use a local anesthetic or numbing cream prior to cleansing and identifying the injection sites. As soon as you are prepared, Sculptra is injected into the deeper skin layers at the chosen areas. For longer-lasting results, Dr. Saman recommends a series of four treatments that are each scheduled at Saman ENT & Facial Plastic Surgery around three weeks apart.
Following your Sculptra treatment, you may experience mild or moderate swelling, redness, bruising, or tenderness at the injection site that should subside on its own in a few days. For faster healing, you may apply a cold compress to the injection sites. You should limit UV exposure after your treatment and always use sunscreen. Many patients will see visible improvements immediately after their treatment with full results appearing after several months, when the increased collagen production improves the health of the complexion. If Sculptra is performed in a series over 3 – 4 months, results may be visible for as long as two years.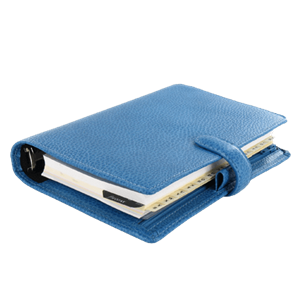 Restore the volume and smoothness of your complexion with minimally invasive Sculptra injections at Saman ENT & Facial Plastic Surgery in Plano, TX. Dr. Saman will decide if Sculptra is right for your needs and concerns at your initial consultation before developing your custom plan for treatment. Contact our team to make your appointment for Sculptra or other procedures.
Related Procedures