About Cancer Reconstruction
When faced with a cancer diagnosis, you will want a trusted team of physicians managing your care throughout your illness and into recovery. Our board-certified otolaryngologist & head and neck surgeon Dr. Masoud Saman is known for his compassionate bedside manner, extensive experience in oncological reconstruction, and innovative surgical techniques. Dr. Saman is also the Medical Director of Head and Neck Oncological and Reconstructive Surgery at the Medical Center of Plano. Additionally, he is fellowship trained in head and neck cancer and reconstructive surgery.
Our team at Saman ENT & Facial Plastic Surgery offers oncological reconstruction treatment to patients of all ages in Dallas, Plano, and the Metro DFW area. We combine modern reconstructive techniques with state-of-the-art technology for maximal aesthetic and functional outcomes.
Join more than 1,000+ people on Instagram who follow Dr. Saman, @planofacedoc™ !
Reviews
"I came for a consult and was put on the schedule for surgery the same day (for roughly a month later). The girls in the office are fantastic and efficient and great with follow up calls and scheduling, etc. Dr. Kelling is lovely and we talked extensively about my history and concerns about my procedure (no fancy stuff, just airflow issues). As for my procedure (septoplasty and much needed turbinate reduction), I am overwhelmingly overjoyed at being able to breathe freely agai...n. I wake up in the morning feeling refreshed and alert and I ask myself if I even need a cup of coffee. I'm no longer a slave to caffeine in the morning, I just drink it because I enjoy it. I can now smell colors! Ok, maybe not colors, but I am moved to tears at least once a day at all the things I can smell and taste again after nearly a decade of deficient airflow. My only regret is I did not find Dr. Saman sooner. Though I did not take advantage of his artistic talent in rhinoplasty (though I would have totally gone for it five years ago), I felt like it was best to overshoot rather than undershoot when it comes to a surgeon's skill. He is very transparent about his procedures and techniques on social media, I found him on Snapchat and followed on Instragram as well and I have to say it didn't take long for me to feel comfortable and confident he could help me. Thank you Dr. Saman! You have helped me heal in more ways than I can express."
- J.A. /
Facebook /
Jul 10, 2018
"Good listener, caring, brilliant surgeon!!!"
- H.E. /
Google /
Oct 05, 2018
"AMAZING Doctor and staff!! I highly recommend for rhinoplasty and facial work!"
- S.L. /
Healthgrades /
Aug 31, 2018
"I love Dr. Saman and his staff! Amazing people and doctor ! I highly recommend for rhinoplasty and facial work!! AMAZING!! ??"
- S.R. /
Google /
Aug 31, 2018
"#Crisalix"
- S.K. /
Facebook /
Aug 01, 2018
Previous
Next
To remove cancer, Dr. Saman will perform Mohs surgery, or Mohs reconstruction, with minimal deformity and highest margin of accuracy. This method is precise and very detailed in the removal of even a minimal amount of tissue until the cancerous lesion is removed. Mohs reconstruction is an effective treatment option for skin cancers that:
Have high risk of recurrence or have already recurred
Are located in sensitive tissue areas, such as around the eyes, nose, mouth, hands, feet, genitals, and scalp
Have irregular borders
Are aggressive and/or large in size, shape, and diameter
Once the cancer is removed, Dr. Saman will go to the next step of your treatment by reconstructing the area with a tissue deficit.
While the goal of Mohs surgery is certainly to remove the skin cancer, Dr. Saman specializes in the next part of the surgery, which aims to reconstruct the wound. As a disciplined oncological surgeon, Dr. Saman is able to accomplish both functional and aesthetic results. At your cancer reconstruction consultation, Dr. Saman will discuss all options, benefits, and risks to let you know what to expect before and after your reconstruction surgery.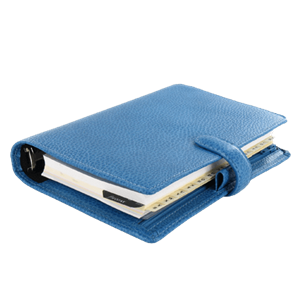 Get the Results You Forsee
If you're interested in learning more about facial cancer reconstruction, look no further than Saman ENT & Facial Plastic Surgery. Dr. Saman is committed to bringing his patients the best in both technique and quality care. Contact us today to schedule a consultation and to learn more about our practice, including our financing and insurance policies.
Related Procedures