Dr. Masoud Saman is a double board certified facial plastic and reconstructive surgeon and otolaryngologist-head and neck surgeon. His rigorous education encompasses advanced training in both facial cosmetic and reconstructive surgery as well as cancer surgery of the head, neck and face. Dr. Saman is a member of the American Academy of Facial Plastic and Reconstructive Surgery, and currently serves as the Medical Director of Head and Neck Oncologic and Reconstructive Surgery at the Medical City Plano. In addition, Dr. Saman serves as faculty for the only accredited facial plastic surgery training program in DFW. At Saman ENT & Facial Plastic Surgery, Dr. Saman provides an extensive list of procedures and treatments to both enhance the aesthetic appearance of his patients and treat specific medical conditions.
Board Certifications:
American Board of Otolaryngology-Head and Neck Surgery (https://www.aboto.org)
American Board of Facial Plastic and Reconstructive Surgery (https://www.abfprs.org)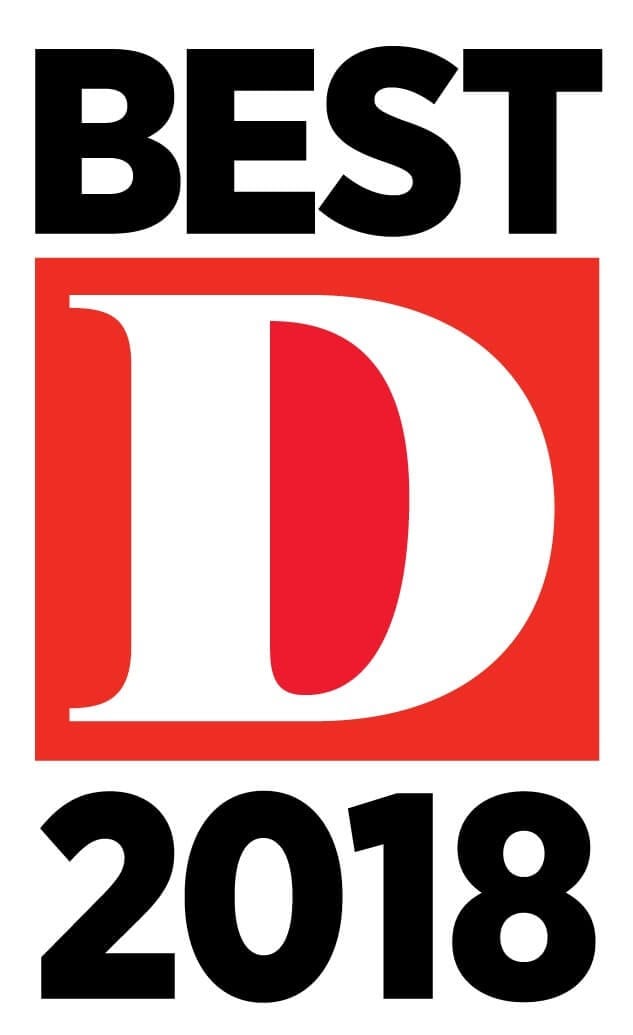 Dr. Saman specializes in a spectrum of facial plastic surgery including facial cosmetic surgery, facial trauma, facial paralysis and reanimation, and congenital facial deformities. In addition, he is an accomplished head and neck cancer surgeon with training in advanced anterior skull base surgery and microvascular surgery. For patients wishing to enhance their appearance, Dr. Saman performs several surgical and nonsurgical cosmetic procedures including facelift, rhinoplasty, facial fat transfer, BOTOX, Juvéderm, Kybella, etc. He also performs several ENT, head, and neck procedures, such as balloon sinuplasty, endoscopic sinus surgery, anterior skull base surgery, and head and neck cancer treatment. As a part of reconstructive procedures, Dr. Saman offers nasal reconstruction and cancer reconstruction among many others.
After graduating with his Bachelor's of Science in neuroscience, Dr. Saman completed medical school in San Antonio, TX, during which time he was granted the prestigious National Institutes of Health fellowship to participate in scientific research at Harvard Medical School. Upon graduation, Dr. Saman completed his internship in general surgery at Saint Vincent Catholic Medical Centers. He then finished his residency training in otolaryngology and head and neck surgery at the New York Eye and Ear Infirmary of Mount Sinai in Manhattan, NY where he apprenticed with world-renowned plastic surgeons, facial plastic surgeons, oral surgeons, and head and neck surgeon. Dr. Saman returned to Texas to pursue further training in a combined facial plastic and reconstructive surgery and head and neck oncologic surgery fellowship, for which he currently serves as a teaching faculty member.
Dr. Saman has published extensively in medical literature and has lectured nationally. His techniques in facial trauma surgery have been published by the Journal of American Medical Association Facial Plastic Surgery and he has authored the authoritative chapter on the correction of post-traumatic deformities in the Atlas of Operative Maxillofacial Trauma Surgery, Vol. II, edited by Dr. Mike Perry of Ireland. Dr. Saman is also a member of the AO North America, which is dedicated to the multi-disciplinary training of surgeons in the management of the craniomaxillofacial skeleton. He is passionate about medical philanthropy and has been a volunteer surgeon for many international mission trips for cleft lip and palate (most recently in Peru). He provides pro-bono facial reconstructive surgery to victims of domestic violence in partnership with Hope's Door Inc. in Plano, TX.
Privileges
Reviews
"Doctor Saman performed a life changing surgery on my dad and I have to say we feel truly blessed to have found him. After battling throat cancer with chemo and radiation, my dad was left with severe neurotic tissue and an un-functioning voicebox. We were informed that he needed to have a full laryngectomy. After out of network insurance issues with his current Doctor we were left in a critical position to find a new surgeon on a very specialty surgery. I lucked upon Dr Saman and upon meeting him, immediately felt reassured he was absolutely the right surgeon we felt comfortable going into this process with. He spoke to us frankly and honestly about what to expect, listing all the facts which is what you want going into this surgery. But it was after the surgery where Dr. Saman showed his true character and dedication to his craft and his patients. I've dealt with a lot of surgeons through managing my parents healthcare and never met anyone like him. Normally surgeons do a surgery and you never speak to them again only coordinating through their Nurse. I can honestly say this was never the case with Dr. Saman, of course Ashley was phenomenal even giving me her personal cell phone number, but Dr. Saman was completely available all the way through too. There were times I would text his nurse and he would personally call me back in 5 minutes. He checked in with me regularly even if he didn't have a specific update. He checked on my dad every single day, even on weekends, genuinely concerned for his care and spoke with us personally. I've never met anyone in his profession with better and more caring bedside manner, it was truly so comforting while going through a very difficult time. He even brought my dad a present on Father's Day, I was amazed with Dr. Saman every step of the way. Today we got the news my dad is now cancer free, we couldn't be more blessed to have had Dr. Saman through this and for my dads continued care. Thank you for your kindness, genuine care, expertise in your field and for truly being the most compassionate surgeon we've had the fortune to know."
Anonymous
Office Visit
"Dr. Saman is the kindest, most personable, and most competent doctor I have ever met. And he was an answer to prayer in doing my husband's oral cancer surgery. It's been one week since surgery and my husband is doing great. He is now cancer free and does not have to have radiation or chemo. I would highly recommend him to everyone who needs a doctor who is highly skilled in oncology and plastic surgery. And his assistant, Ashley, is the best. Great office staff, also. A true God-send."
Anonymous
Office Visit
"There is an abundance of information on the Internet and most of it will scare the hell out of you when you have a strange lump come up. My story had a happy ending although a misdiagnosis from another doctor who said I had cancer showed me how important it is to get a highly qualified doctor. I thank God and all of the support from my family and friends for helping me though this. If it hadn't been for Dr. Saman, I could have had a very different outcome. His willingness to think outside of the box saved me from a lifetime of issues. I will be forever thankful to him for everything he did for me and what he saved me from. Summary of events: I am a 41 year old male and I'm in the best shape of my life. I noticed a lump on the left side of my neck directly below my jaw 7 weeks ago. I could move it around some, but it didn't hurt. My primary doctor thought it was a salivary gland stone and gave me antibiotics. It didn't go away so I was ordered a sonogram which showed it to be a 4cm lymph node. A CT with contrast was ordered next and then a fine needle aspiration which came back as Squamous Cell Carcinoma. I saw an oncologist (Dr. Jimenez) and his coordinator Dyan who got me in with an ENT who specialized in head/neck cancer (Dr. Saman). Dr. Saman was concerned and had me in surgery 2 days later. He removed my tonsils, took biopsies in various places in my moutht/throat and found no source. He took out the lymph node cluster and sent it for testing. That came back today as negative for cancer!!! If Dr. Saman had followed the regular playbook for fine needle aspiration results, I would have received neck/head radiation treatments with all kinds of side effects for the rest of my life. His expertise and caring truly changed my life. If you or a loved one have something odd come up (lump, strange mole, etc) then I urge you to get a doctor who is specialized in cancer for that specific area. Otherwise, you may end up going through unnecessary treatments that will impact you for the rest of your life. A truly qualified physician like Dr. Saman will make sure you are only getting the treatment you actually need."
Anonymous
Office Visit
"So my dad went to the hospital with an abscess in his jaw. Dr. Saman was vigilant in removing the abscess, cyst and tooth root that was left in his mouth 40 years ago. Dr. Saman then did a bone grafting and replaced the missing part of his jaw. That was the procedure. The staff is professional, caring and patient. I don't think I could have asked for a better doctor."
Anonymous
Office Visit
"I had a massive thyroid cyst that had grown down to my clavicle. This was an extremely scary situation for me and my family. However, Dr. Saman and his staff (Ashley is awesome) were extremely thorough and made me feel at ease about me surgery. I am very blessed with the outcome of my surgery and pathology results! My family was also very impressed with Dr. Saman. I would highly recommend Dr. Saman to anyone. I will definitely return to Dr. Saman if his services are needed again. Thank you!"
Anonymous
Office Visit